Carpet Cleaning by Competent Cleaners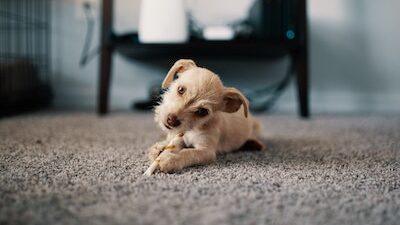 Competent Cleaners, which has been in business for 46 years, is the premier carpet, upholstery, leather, curtain, rug and mattress cleaning company in the North West of England.
Competent Cleaners is a company that has been awarded Entrepreneur of the Year in 1990 and it continues to grow. They are proud to have staff with over 25 years of experience and they continue to maintain their FIVE STAR QUALITY.
We continue to service customers each year, even after they've moved house. We retain the same quality and great customer service that was set by Don when he started the business.
Carpet Cleaning – Reliability
If it needs cleaning, rest assured at Competent Cleaners  we will be able to help. Due to the innovations we  have pioneered  even our competitors recommend us at times for tricky items that they cannot manage successfully.
You only have to look at their Facebook Page Reviews and reviews at the top of this page to see what our customers think.
Self Praise is no praise at all. See our 5* reviews, the before and after pictures of some of our work or follow us on Facebook for peace of mind all at the top of this page
Whatever type of carpet, upholstery, curtains, rug or mattress you have Competent Cleaners provides a professional cleaning service for them using the very latest techniques to bring the item being cleaned to an as new condition as possible. We carry out odour and stain removal services to try and alleviate any problems that occur from everyday accidents.
Even "dry clean only" fabrics, such as leather, can be cleaned by our specialist methods.
We can come to your home or commercial premises and make sure that the items being cleaned are left clean and fresh and as dry as possible to enable them to be put back into use as soon as possible.
Just give us a call for friendly advice – we will do everything we can to help.
We are FULLY INSURED and ALL our work is guaranteed.
We work to the high standards of the National Carpet Cleaners Association of which we are a proud member. Contact us for a free no-obligation quote.
All our staff are fully trained and constantly monitored to make sure they are providing the highest quality service so that we get full customer satisfaction on each and every job we undertake.
Take a look at our excellent reviews >
Take a look at some before & after photos of our work >
Follow Competent Cleaners on Facebook >
As founder members of The National Carpet Cleaners Association our membership enables our staff to be professionally trained as carpet and upholstery cleaning technicians and insist that we are fully insured and follow a Code of Practice.They recommend us for a full range of services related to the cleaning and maintenance of carpets and soft furnishings when they receive enquiries for any carpet or upholstery cleaning required in the North West.
We are also members of the WoolSafe Organisation which is a cleaning industry service provider, devoted to promoting best practice in carpet and rug care through maintenance, product evaluation and certification, education and training, and the promotion of professional cleaning and inspection services.
The organisation is widely recognised in many parts of the world as the standard for excellence and safety of carpet care, both for commercial and domestic customers. It is used by many of the world's largest cleaning chemical suppliers to identify and promote those carpet care products specifically suitable for use on wool and Competent Cleaners Ltd are able to purchase these products in the knowledge that they are safe to use on any wool based fabric.
Just give us a call for friendly advice – we will do everything we can to help. We are FULLY INSURED and ALL our work is guaranteed.
<!–START OF Trustist REVIEWer CODE – DO NOT CHANGE–><!–END OF Trustist REVIEWer CODE–>